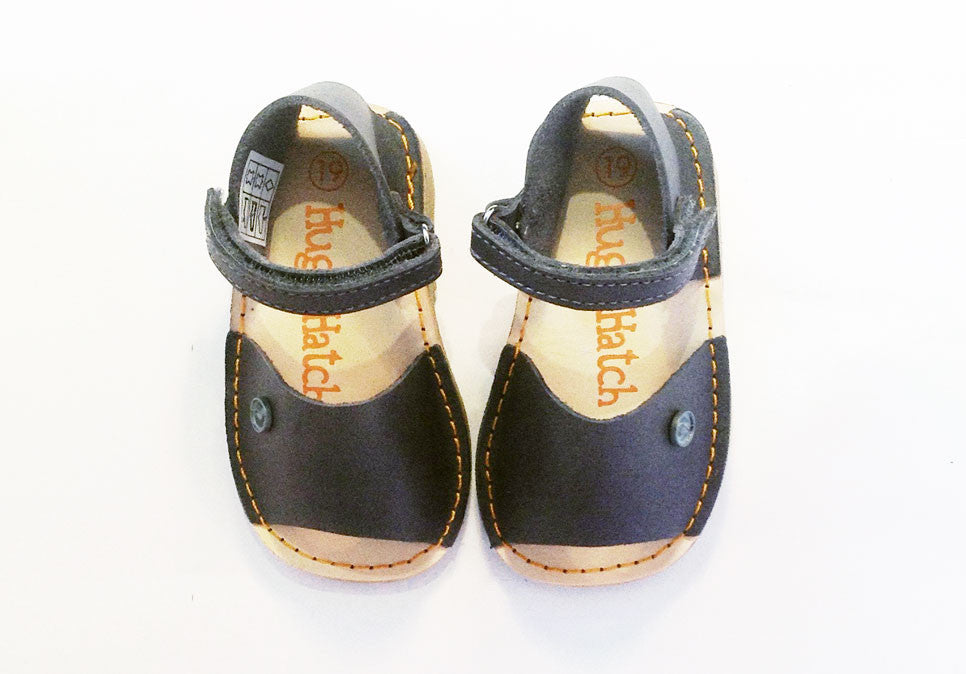 Hatch Sandal Blue infant
Don't forget to use the Hug and Hatch downloadable foot gauge to get the right fit.
A grey blue leather children's sandal with supportive upper and velcro ankle strap to hug your growing hatchlings feet. Features orange contrast stitch and Hug and Hatch balloon stud on the upper. The sole has a crepe texture for added grip.
See junior for larger sizes